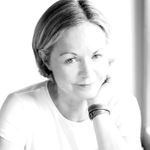 WILLKOMMEN - WELCOME
Britta Hagemann is a nature fine art photographer, producing small and large format, limited edition prints in her studio in Thalwil, near Zurich/ Switzerland. Prints are available exclusively via her studio and this website.
ÖFFNUNGSZEITEN/ OPENING HOURS
Momentan nur nach Vereinbarung/ Currently, only by appointment
Ich freue mich sehr auf Ihre Nachricht/ I am very much looking forward to hearing from you!
Britta Hagemann
b_hagemann@yahoo.com, Tel. 078.855.6893
Gotthardstrasse 56, CH 8800 Thalwil
--- Worldwide Shipping ---
Featured in 200+ homes and offices in Switzerland California, Massachusetts, New York, Minnesota, Arizona, Texas, Florida, Michigan, Illinois, Colorado, Connecticut, Montana, Maine, South Dakota, Canada, Brazil, New Mexico, South Africa, Australia, New Zealand, India, Shanghai, Beijing, Singapore, Tokyo, Italy, France, Germany, Great Britain, Scotland, Sweden, Norway, and more.
"Truly, art is embedded in nature; he who can extract it, has it."
--Albrecht Dürer